Magnificent trio trios confession - Fujita Piano Trio
Armed only with her cello and the electronic loops she manipulates so skillfully Gillet, dressed in shorts and a Chazfest t-shirt, turned in a magnificent set.
The exhibition features paintings of Munich-based German expressionist artist Georg Dudek (b. 1943). Dudek's colourful canvasses will offer a captivating counterpart to the brilliant compositions by Mozart.
I had a blast hanging and playing with four of my favorite musical badass friends from New Orleans in Chicago last weekend!
Guarneri del Gesù 1737 "Isaac Stern ex-Panette", a three month loan from David Fulton for a recording of the Ravel & Medtner violin sonatas
In early 1804 the Third Symphony was being prepared for publication. It had always privately been known as the "Napoleon Bonaparte" symphony – Beethoven saw the great Corsican as a force for freedom and the emancipation of the common man – but in May news filtered through to Vienna of Bonaparte's coronation as Emperor. Disgusted beyond measure, Beethoven tore the title-page from his fair copy and substituted instead Sinfonia eroica per festeggiore il souvenire d'un gran uomo. Prince Lobkowitz having received the dedication and exclusive rights to its use, Symphony , Op. 55 ("Eroica") was to remain unpublished until 1806.
For most artists, recording quality is at best a secondary concern. But with Heifetz it's crucial, since the exquisite subtlety of his tone was such an essential part of his artistry. His electrical 78s were uniformly dreadful – shrill, crude and overloaded. Often his instrument barely sounded like a violin and the fidelity of his acousticals had been more convincing. The Heifetz Collection transfers make no effort to improve upon the originals, and that's a shame. Indeed, the CD of his sublime 1940 Beethoven " Archduke" Trio has a nasty nasal tone and annoying swishes, clicks and distortion that were absent from earlier LP transfers. An edition of this significance warrants distinction in sound as well as content, and there's simply no excuse for BMG, with its vast resources and original masters, to have churned out such rotten CDs, especially when Biddulph, Naxos and other independent reissue labels have done far better using commercial pressings.
John O'Gallagher Trio - Live In Brooklyn
Dave O'Higgins - It's Always In Zog
Miles Okazaki - Trickster
Pete Oxley and Nicolas Meier - The Colours Of Time

5th March 2008
Uploaded photos from the Kyoto Barocksaal prize giving ceremony on Photos page!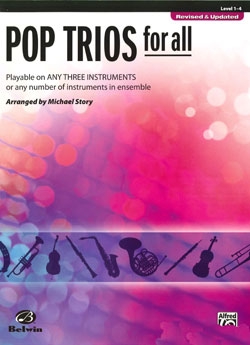 fi.masqueradecostumes.info